15 May
Creative Building and Remodeling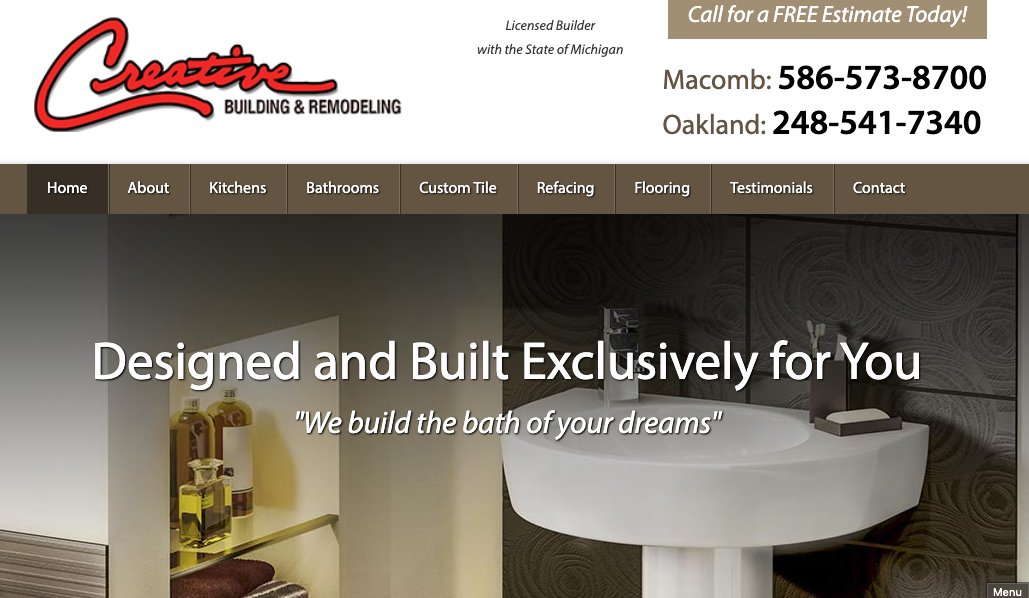 Creative Building & Remodeling is a full service kitchen and bath renovation company whose focus is providing homeowners comfort, trust, and satisfaction in knowing that their remodeling project will be done correctly the first time.
We listen to what you want, and design according to your needs.
Your designer will start the process with a visit to your home. That's where he will discuss with you what you like and don't like about your current space. Do you need more storage? Is the area too confining or feel small? Sometimes even minor changes can lead to dramatic results.
We will coordinate every aspect of your remodel, from design to completion with outstanding customer service, quality materials and quality workmanship. We stand by our work with an unheard of 10 Year Warranty -not many companies do that.
Find out what your home has been missing and call us for a free estimate today!