22 Apr
Country Inn Restaurants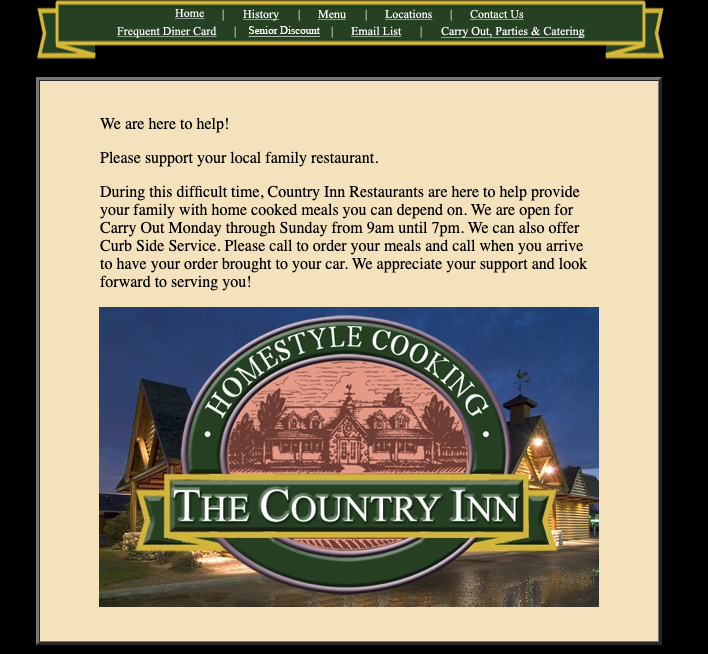 We are here to help!
Please support your local family restaurant.
During this difficult time, Country Inn Restaurants are here to help provide your family with home cooked meals you can depend on. We are open for Carry Out Monday through Sunday from 9am until 7pm. We can also offer Curb Side Service. Please call to order your meals and call when you arrive to have your order brought to your car. We appreciate your support and look forward to serving you!