29 Apr
Coughlin Jewelers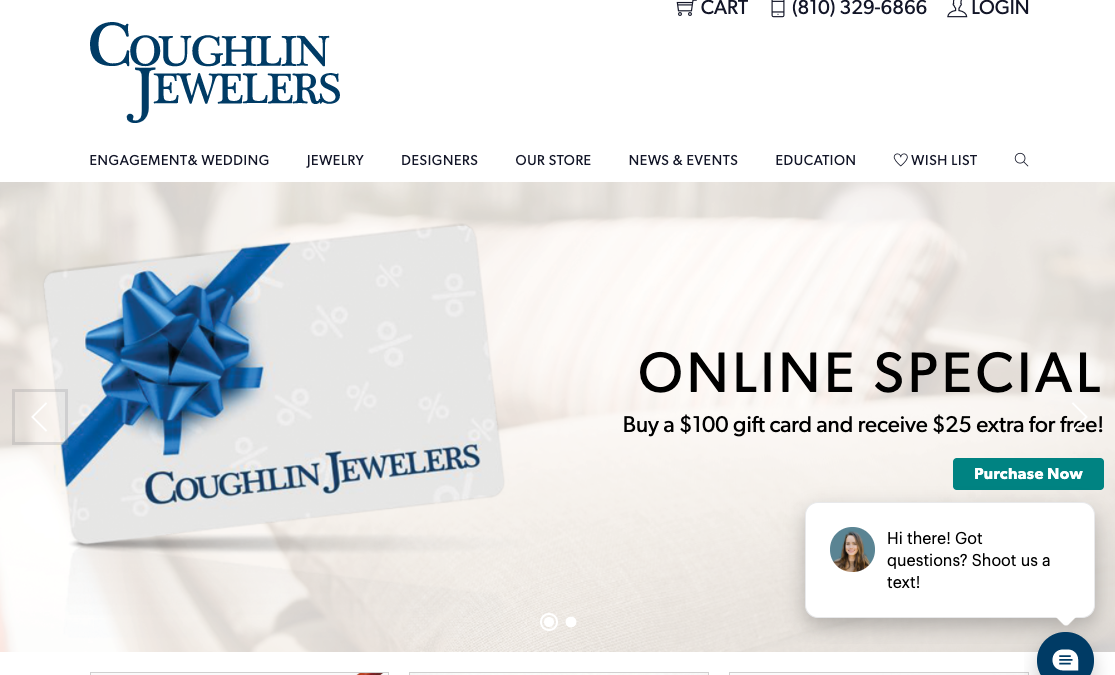 Coughlin Jewelers began as a small, family-owned company in 1992 under the name American Diamond Importers. We quickly became known for our superb yet affordable jewelry, and soon business was booming! In 2010, we were delighted to give our thriving business its new name – Coughlin Jewelers. After almost 30 years, we are still proudly serving the Blue Water Area with our main location in St. Clair on South Riverside Ave, and our new sister store in Marine City inside the Inn on Water Street.
We carry an incredible selection of engagement rings, wedding ring sets, watches, necklaces, pendants, and bracelets from the most popular designers all over the world. Venture into our store, and you'll find the newest and finest pieces from designers such as Mark Schneider, Michou, and Frédéric Duclos. Not to mention our extensive array of handbags, satchels, and totes by the world-famous California brand Brighton Collectibles. We are so excited for you to visit either (or both!) of our locations and experience the beauty and elegance of everything we have to offer.
Besides our incredible inventory, we also offer custom jewelry. We have countless design catalogs from which you can choose a style, or if you have an idea for a piece, our expert on-site jewelers can make it. In addition to custom pieces, our jewelers will professionally clean and repair your jewelry. Did you lose a side stone? Break a prong? Never fear! Our experts can restore your favorite piece of jewelry, clean, and polish it up so it's as good as new.
At Coughlin Jewelers, we want you to sparkle and shine in our elegant and sophisticated jewelry. You can rest assured that our friendly and knowledgeable staff will help you find exactly the piece you're looking for without the pressure and worry of how much it costs. We have beautiful designer jewelry for any budget and every occasion. You might not have a million bucks, but you can feel like a million bucks!