04 May
Corner kitchen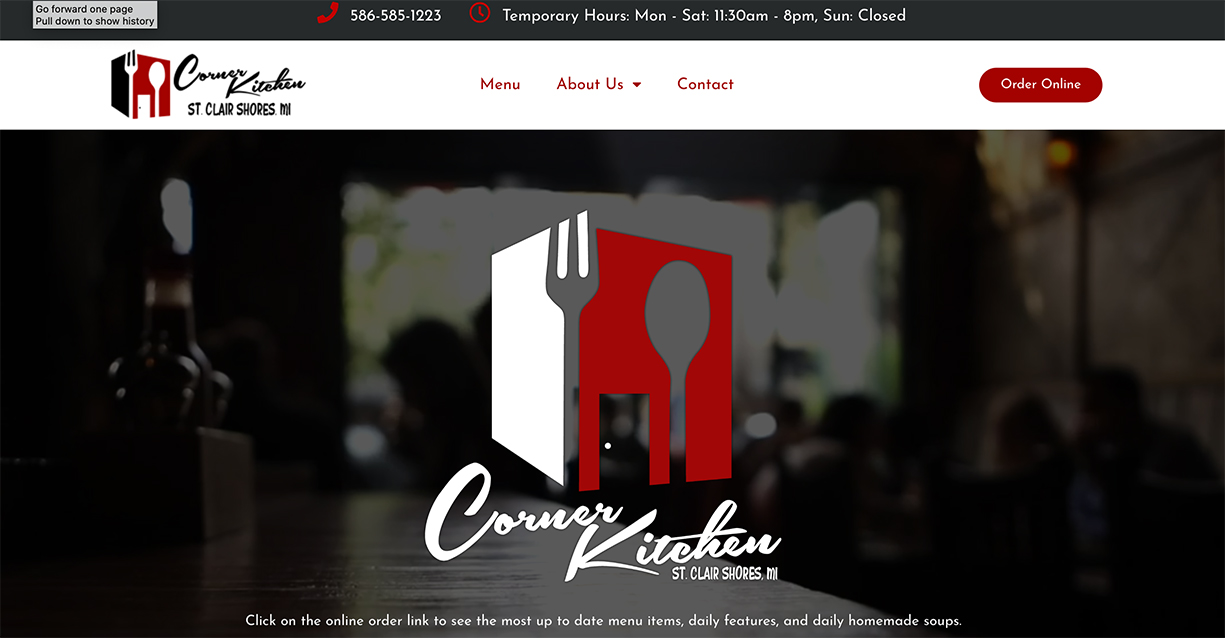 Corner Kitchen is all about passion.
Chef Shannon's passion for food grew from his Granny as he spent many a day at her side while she cooked at local Detroit rectories or was creating one of her delicious Italian specialties at home. His first memory of smell is of Granny making him bacon and eggs on a Saturday morning.
Corner Kitchen is all about passion. Passion to create great food and passion to make your dining experience enjoyable and memorable. We focus our attention to you, our guest, in making you feel welcomed and catered to while you're with us. Great attention was put into our establishment and great attention is paid to what we offer and prepare on a daily basis. Our menu offers a variety of options and we offer daily features for even more variety. Homemade is a word we love to write for our menu items and we hope it shows.