10 Jul
Complexion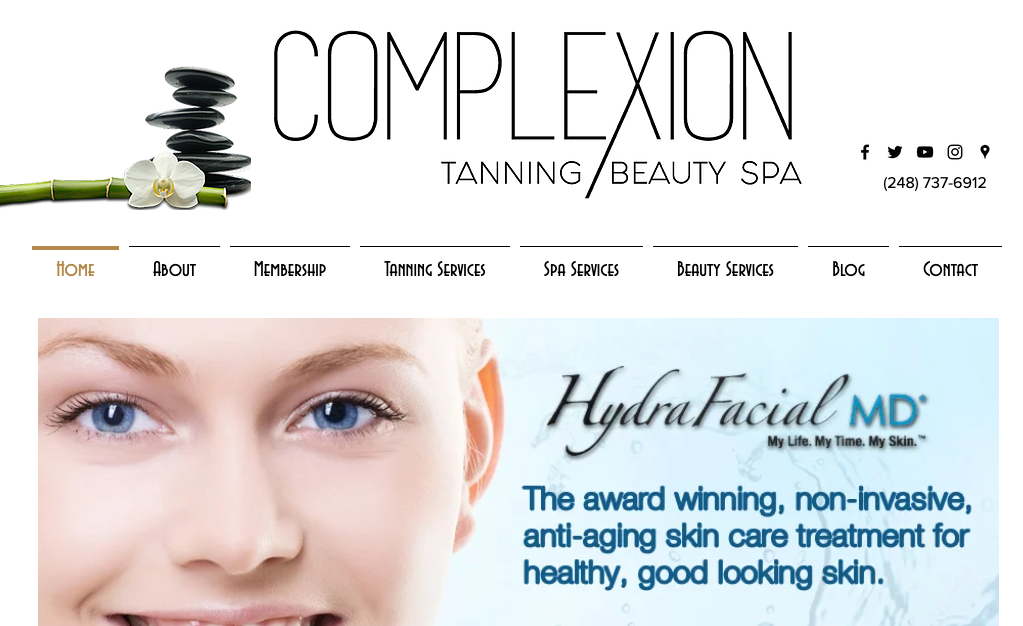 Complexion looks to set the bar high with our tanning and spa services. Previously "Tan Tan Room" we sought to change not just our name, but, our service lineup in the ever changing beauty and spa industry.
In 2016 "Tan Tan Room" became Complexion since we felt a need to make a pivotal change in our service offerings. Complexion began researching spa services to add to our line up and add a license esthetician as well. 
We have added numerous luxury spa services to our line up from Green Peel facials, to professional teeth whitening, to waxing among others.
Our services will continue to change as well to remain on the cutting edge in the tanning / spa / beauty industries to offer our clientele the best in these service categories.
We are West Bloomfield's professional tanning and beauty spa!
​