07 May
Compass Graphx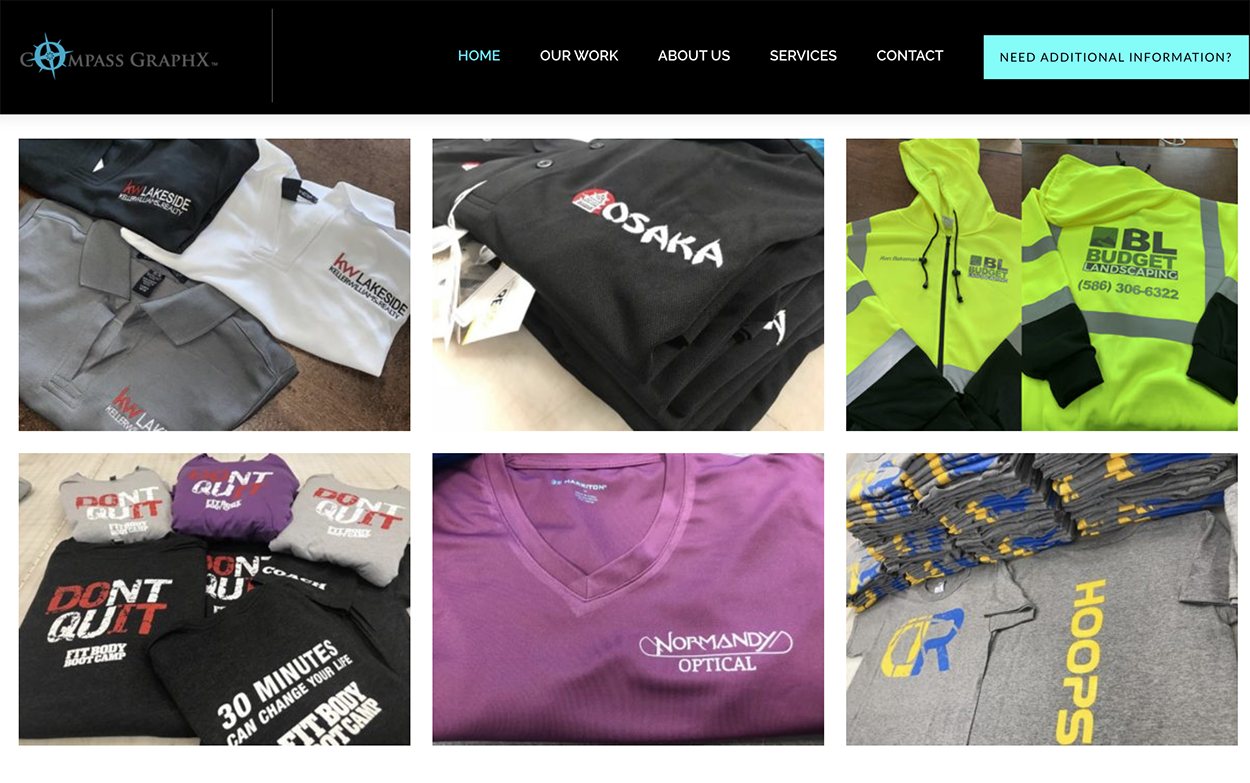 Compass GraphX has been running since 2011 by started off in a tiny space with a base focus on wide format printing and menu designs, mainly for local Oakland and Macomb Counties. We have now grown to twice the size shop and invested in our own in house printers, specializing in Design, Print and Apparel.
We are dedicated to personalizing customer relationships, giving our clients the advantage of delivering projects from start to finish and targeting their audience in distinctive ways. We brainstorm with every client to bring to life their ideas while incorporating our expert experience.
Our world class designers and printers give us an edge over competition by producing top quality unique products to best market your company. Expect our work to be professional and available in a timely manner to promote your business when you need it!