11 May
Col's Place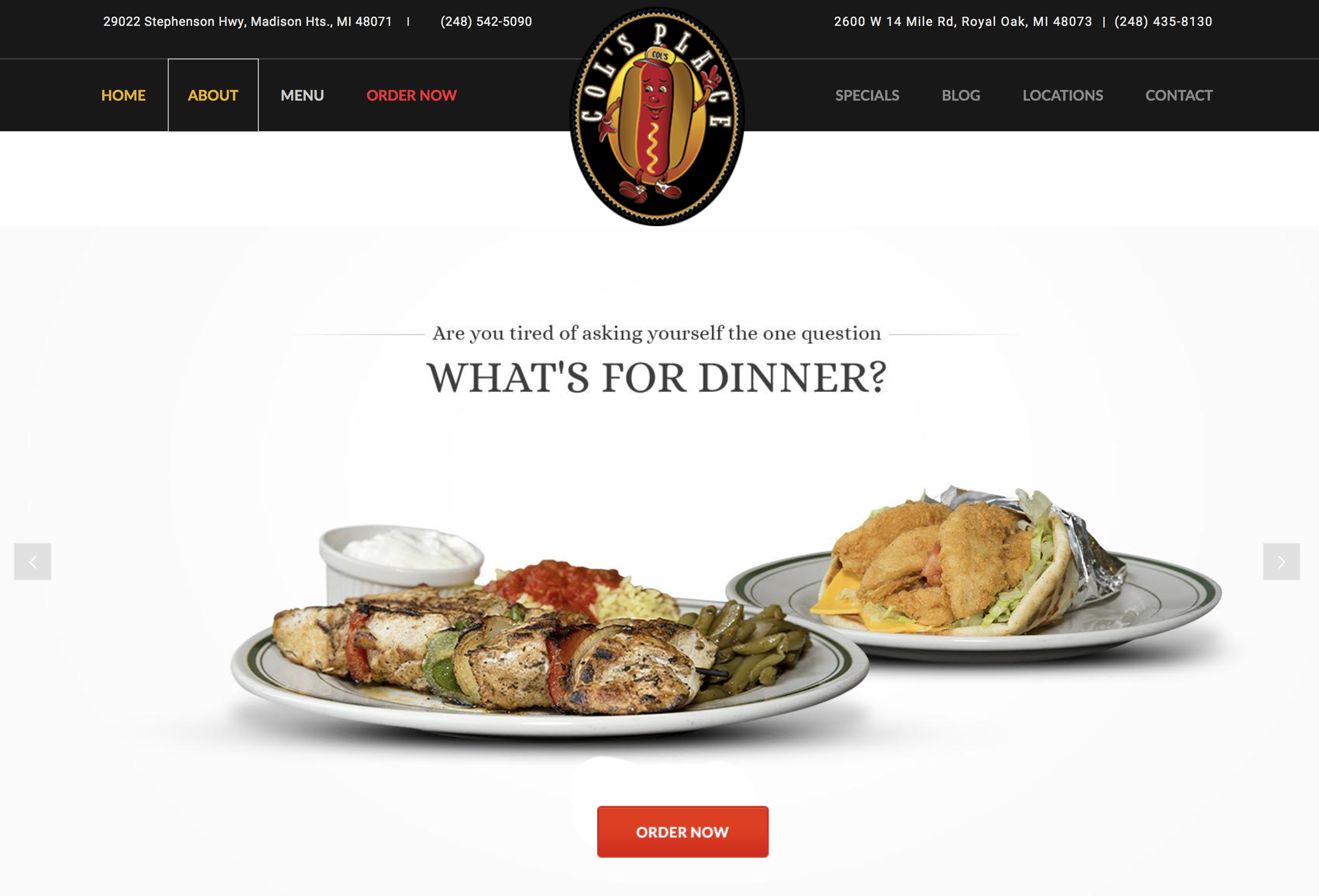 Col's Place has become a staple of Madison Heights and Royal Oak Michigan. As a popular family operated diner for both travelers and locals, we started from humble roots over 22 years ago.
Whether you live in the area or are traveling through, you should be sure to stop in and enjoy a great homemade meal with the freshest ingredients. Col's Place is not a standard diner style restaurant, as we have a vast menu that includes several local favorites that you will not find elsewhere. We are very proud to employ over 75 people who are your friends, neighbors or relatives.
High Quality Food with Fresh Ingredients
We are committed to producing the highest quality food made with the freshest ingredients. You will never have to worry about getting a meal made with frozen or canned ingredients at Col's Place. We are always focused on quality with each and every one of our menu items, and you can always stop in to enjoy a great meal.
A Variety of Choices All at Reasonable Prices
At Col's Place you will find a wide range of menu choices, all at reasonable prices. Our menu has been carefully developed over the years to cater to our loyal customers' preferences. You will find several favorites such as breakfast at all times of the day, the popular chicken strip pita with fries, burgers, gyros, beef hot dogs, Greek chicken dinner, and much more. Our menu is sure to have exactly what you are craving, so be sure to stop in at either our Madison Heights or Royal Oak