24 Apr
College Works Painting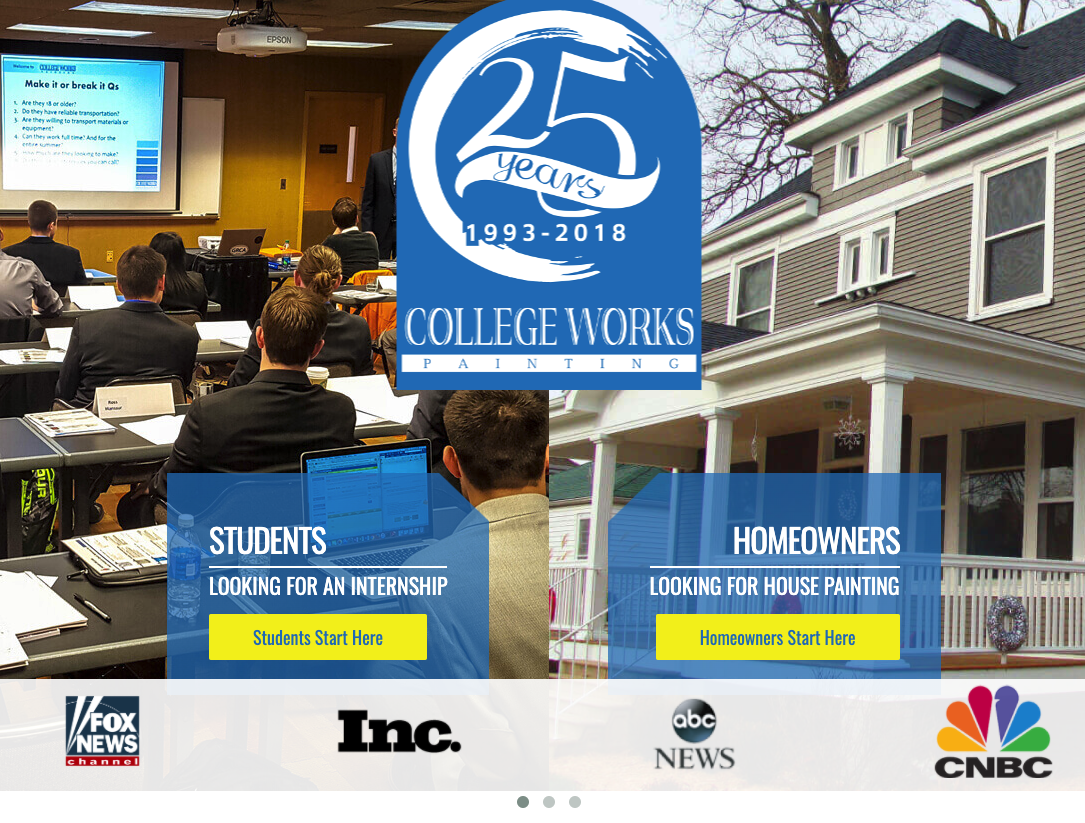 College Works Painting gives undergraduate students an extraordinary opportunity to build a competitive resume and gain marketable skills by teaching them how to manage their very own painting business.
We help them develop and demonstrate a strong skillset encompassing business ethics, communication, organizational management and sales, along with a firm understanding of the mechanics of leadership applicable to any profession.
We pride ourselves on delivering quality workmanship at a fair price, on immaculate jobsites and earning the unqualified trust of our customers. We use nothing but top-of-the-line materials. And our team members are always energetic, polite and highly industrious.
Not surprisingly, our customer satisfaction ratings are some of the highest in the industry.