19 May
Clavenna Vision Institute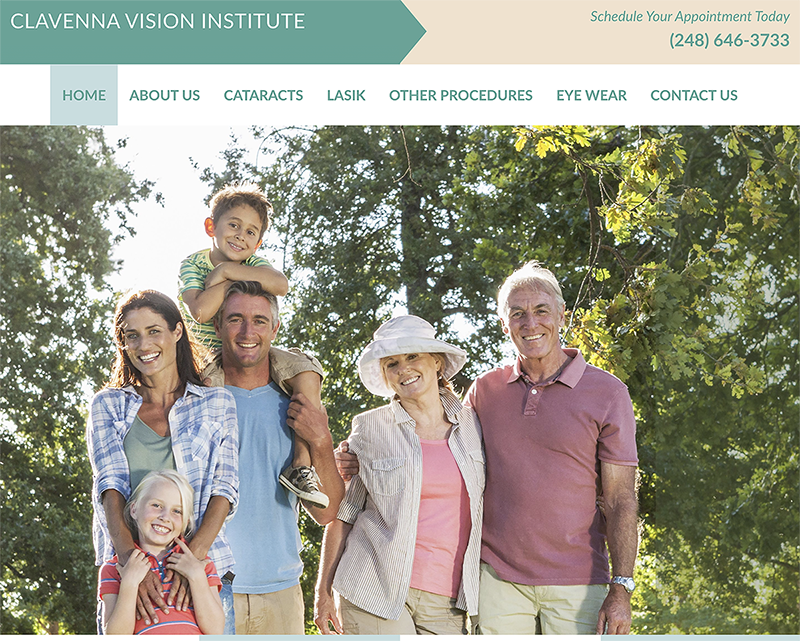 LASIK & Laser Eye Surgery
Detroit, Troy, & Birmingham
Clavenna Vision Institute is open and seeing existing and new patients. Please call our office to schedule an appointment for all of your eye care needs.
The Clavenna Vision Institute, as a medical practice, was originally established in 1965 in Birmingham, Michigan. As a leading LASIK, cataract surgery and eye care provider, the practice has been dedicated to providing the highest level of professional eye care since that time. We believe in offering premium, value-added complete eye care to all of our Troy & Detroit area patients, from eye exams and glasses to the medical and surgical treatment of various ocular conditions and diseases. Both of our doctors are board certified by the American Board of Ophthalmology. Carl Clavenna, MD, and Gregory Fitzgerald, MD, are accomplished LASIK and cataract surgeons, scholars and mentors. Learn more about our eye doctors in Birmingham.
Certified LASIK Eye Surgeons
Drs. Clavenna and Fitzgerald are dedicated to providing their LASIK patients with the highest quality of eye care in order to greatly improve their visual acuity. Using the most advanced surgical techniques and technologies in laser vision correction, they are able to correct several types of refractive errors, including hyperopia and presbyopia. The Clavenna Vision Institute is considered a leading LASIK surgery provider as a result of the staff's vast experience in refractive surgery. Over the past eight years, the Clavenna Vision Institute's doctors have performed over 5,000 laser eye surgery procedures. Patients who are looking for expert eye care and wish to improve their vision can schedule a consultation with our eye experts to learn more details about our highly advanced procedures & eye treatments. Appointments can be scheduled either by calling our Birmingham, MI office at (248) 646-3733 or by filling out an online contact form.