15 Apr
Choice Virtual Guard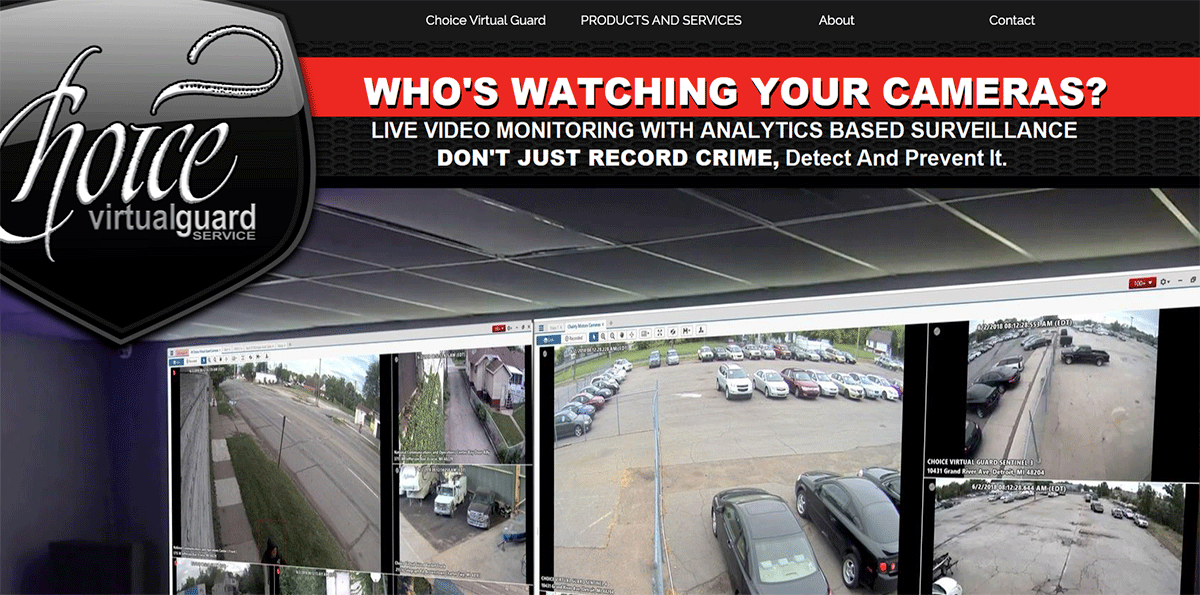 Choice Virtual Guard designs, sells and supports Industrial IP Video, Audio and Control Systems
Choice Virtual Guard products and solutions focus on industrial-grade surveillance and monitoring solutions for security, productivity, and safety applications. Our solutions are based on open technology platforms. Reliable high-performance systems are our primary focus with related sub-systems such as:
4G/LTE, point-to-point wireless and satellite communications
Solar electric power
LED lighting, infrared and white light
Intrusion detection and deterrent systems
Thermal vision
Intelligent video analytics
We cater to the mid to high-end range of the market.
Our hardware and software suppliers are leaders in their respective fields, they are known for their outstanding products and high level of customer support services.
We offer design, consulting, engineering, installation, technical support, maintenance, and training services. We specialize in custom design/build hardware and software solutions for challenging projects and remote locations.
We have hardware and software engineers on staff and an in-house machine and electronics fabrication shop, which allows for sophisticated custom design one-off builds.
Our tech support services include all aspects of installing, commissioning and maintaining systems including setting up cameras, video management software, routers, servers, wireless networks, accessories, training, maintenance & upgrades.
Contact us at 1-(877) 230-1210 to learn more.