13 Apr
Cherry Republic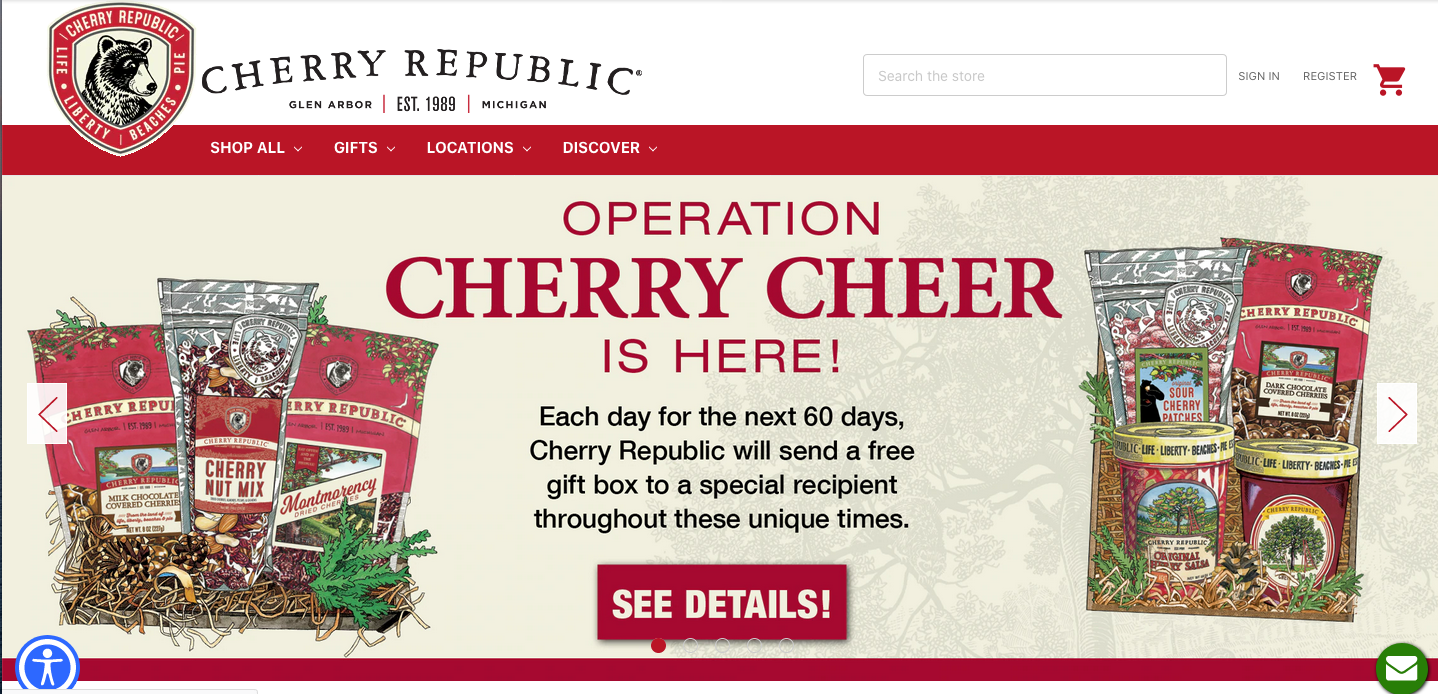 Cherry Republic is about as far from Corporate America as you can imagine. So when we set about to craft a Mission/Vision/Values statement, we knew it would be a bit unconventional. No corporate speak. No management buzzwords. No pretense. Our Core Values would be a genuine, heartfelt description of who we are and who we strive to be each day. It would be a living document, not something trapped in a dusty binder or relegated to a Cloud-based file.
Cherry Republic celebrates Michigan's Montmorency Tart Cherry through its 200+ cherry-based products including chocolate-covered cherries, BBQ sauces, jams, jellies, salsas, nut mixes, ice cream toppings, baked goods, condiments, soda pop, cherry wine and cherry beer. The company employs approximately 80 year-round workers and has retail stores in Glen Arbor, Traverse City, Ann Arbor, Holland, Frankenmuth, and Charlevoix. Since its inception in 1989, the company has donated $2 million to nonprofits that positively impact the environment and communities throughout Michigan.
Thus the birth of Life, Liberty, Beaches & Pie. It's our mantra, and you'll find its words emblazoned in every corner of the Republic. These are values that mean the world to us, and we strive to live them everyday.