11 Apr
Charter Home Comfort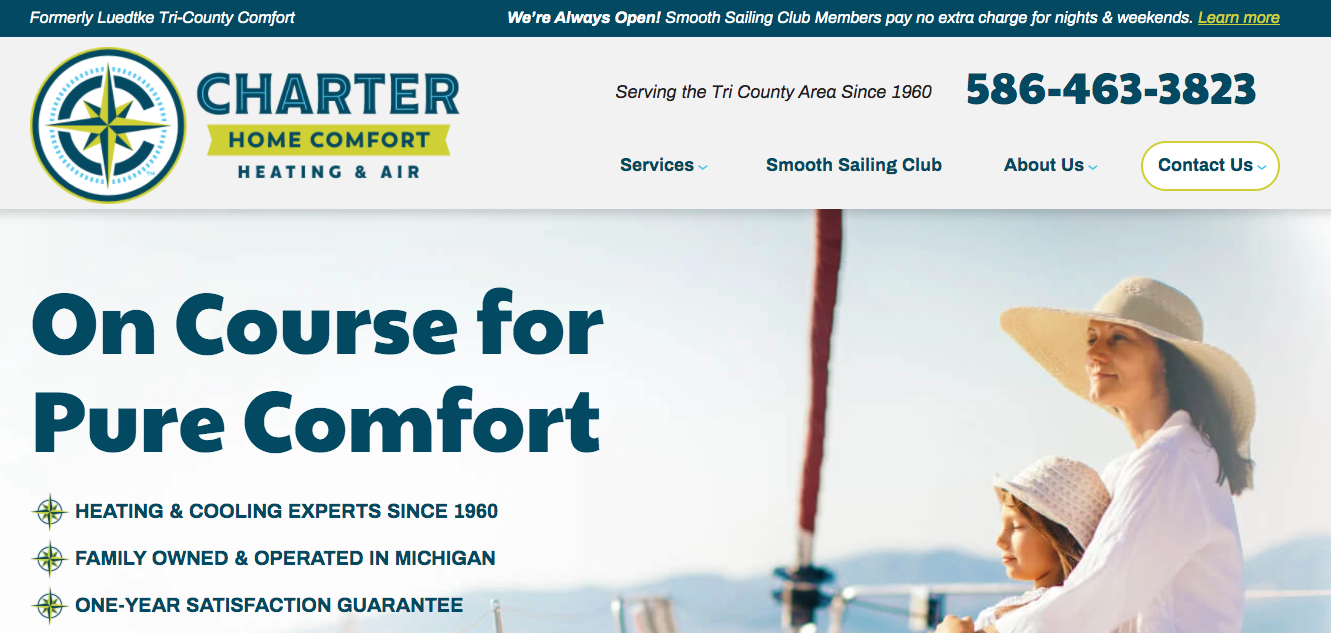 Formerly known as Luedtke Heating and Cooling, Charter Home Comfort has served Macomb County and the Metro Detroit area for more than 50 years. When it comes to customer service and satisfaction, we are second to none. We are your one stop for all of your furnace, air conditioning, water heater & HVAC needs.
We install, maintain, repair and service commercial and residential heating and air conditioning systems. And, we offer 24 hour service to meet any emergency needs. We have built our reputation on "Dog Gone Good Service," giving our many clients the quality and satisfaction they demand.
Charter Home Comfort  is a full service heating and cooling contractor. Servicing, installing and maintaining your HVAC equipment since 1960. Both home and business owners have looked to us for our expertise in gas furnaces, air conditioning, water heaters, humidifiers, both electronic & media air cleaners, dehumidifiers, and now featuring RGF air purification systems!
Voted Best Heating and Cooling contractor in Macomb County for 11 Years In A Row by Macomb Daily readers! We offer our reliable, superior service 24 hours a day, 7 days a week, servicing all makes and models with highly qualified, honest dedicated technicians.