06 May
Center for Performance Arts and Learning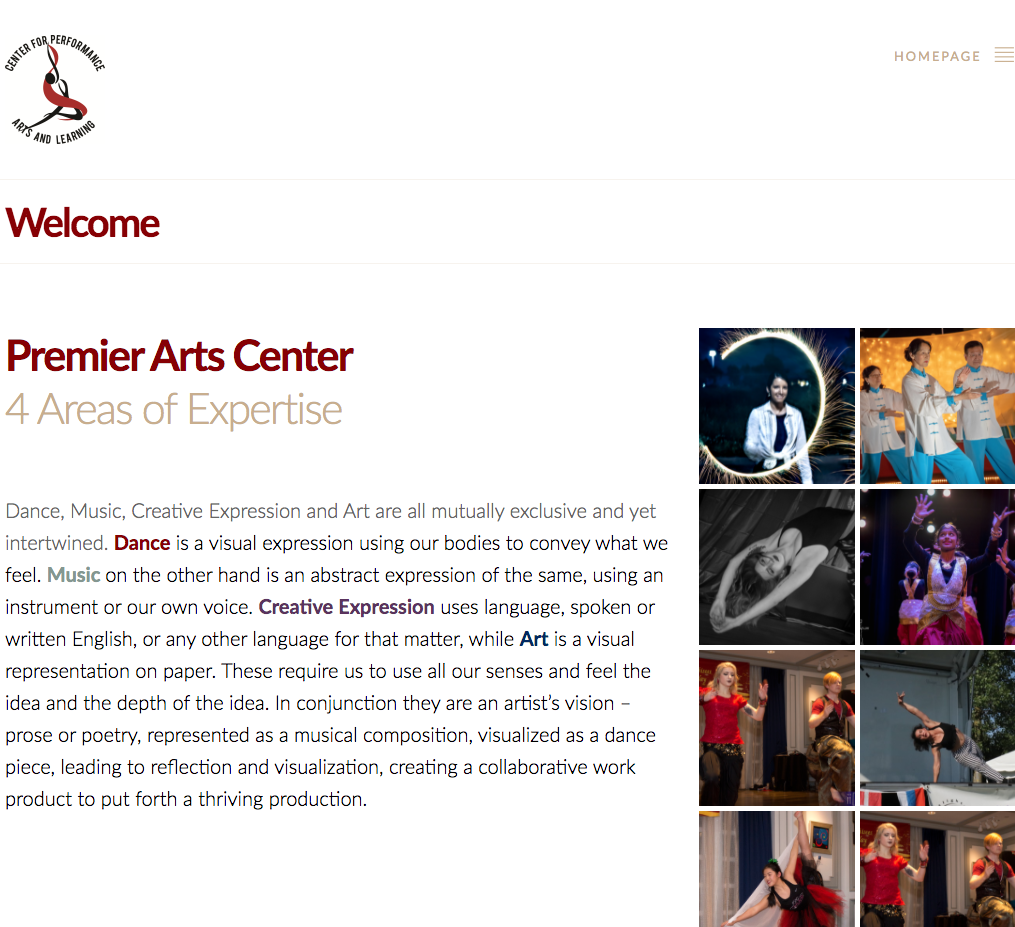 Dance, Music, Creative Expression and Art are all mutually exclusive and yet intertwined. Dance is a visual expression using our bodies to convey what we feel. Music on the other hand is an abstract expression of the same, using an instrument or our own voice. Creative Expression uses language, spoken or written English, or any other language for that matter, while Art is a visual representation on paper. These require us to use all our senses and feel the idea and the depth of the idea. In conjunction they are an artist's vision – prose or poetry, represented as a musical composition, visualized as a dance piece, leading to reflection and visualization, creating a collaborative work product to put forth a thriving production.
Unity in Diversity – We are fueled by a passion for sharing our talents.
Supported by an experienced group of instructors. Our goal is to help you explore your potential. Utilizing a "Holistic" approach to arts education, for the "whole" individual". Center for Performance Arts and Learning strives to bring people together through dance, music, arts and culture. We provide a quality performing arts education for people of all ages and skill levels, in a friendly and trustworthy environment.
We invite you to be a part of this wonderful journey as the story unfolds one chapter at a time.