06 May
Carlo's Pizza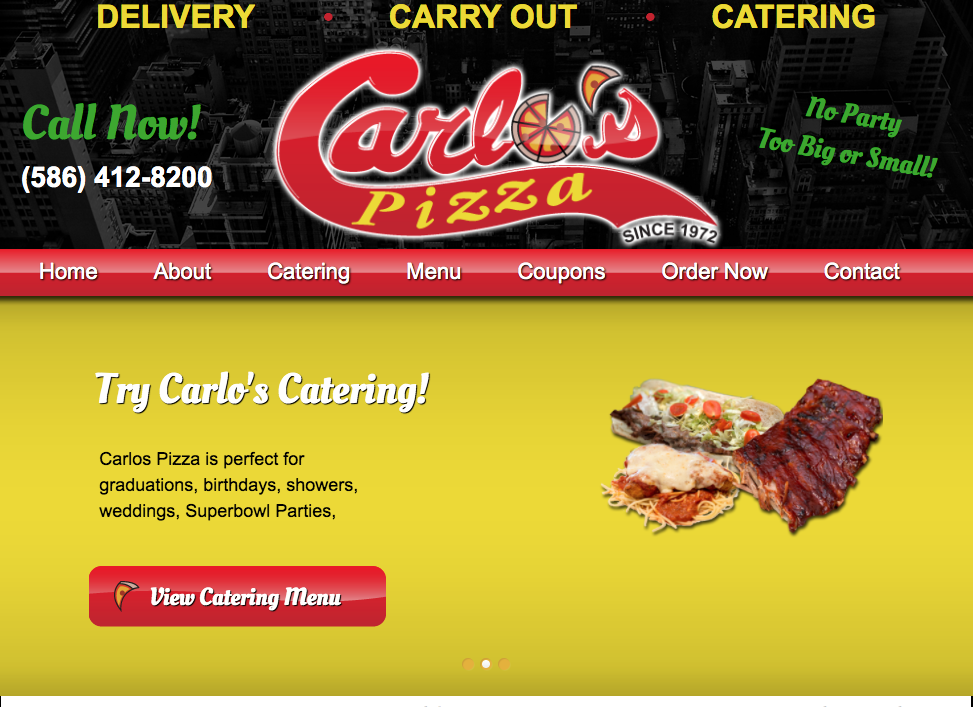 A Little About Our Family…
Carlo's is an independent, family owned and operated pizzeria serving the community since 1972. Carlo's Pizza at 18 and Hayes has been serving your neighborhood since 1995.
We are more than just pizza. We still make food the old fashioned way, our dough and sauce are made fresh, from scratch, ever day. We chop fresh vegetables by hand 7 days a week. No frozen ingredients, prepackaged sauce or parbaked crusts. Only the best ingredients, prepared with care.
Remember the taste? Pick one up on your way home! We've been around this long for a reason…Stop in today and see for yourself!
Made By Our Family, For Your Family
You can easily find us located at 40680 Hayes Rd. in Clinton Township, Michigan. (South of 18 mile in the Hayes Plaza)