15 Apr
Cabinetry By Better Bilt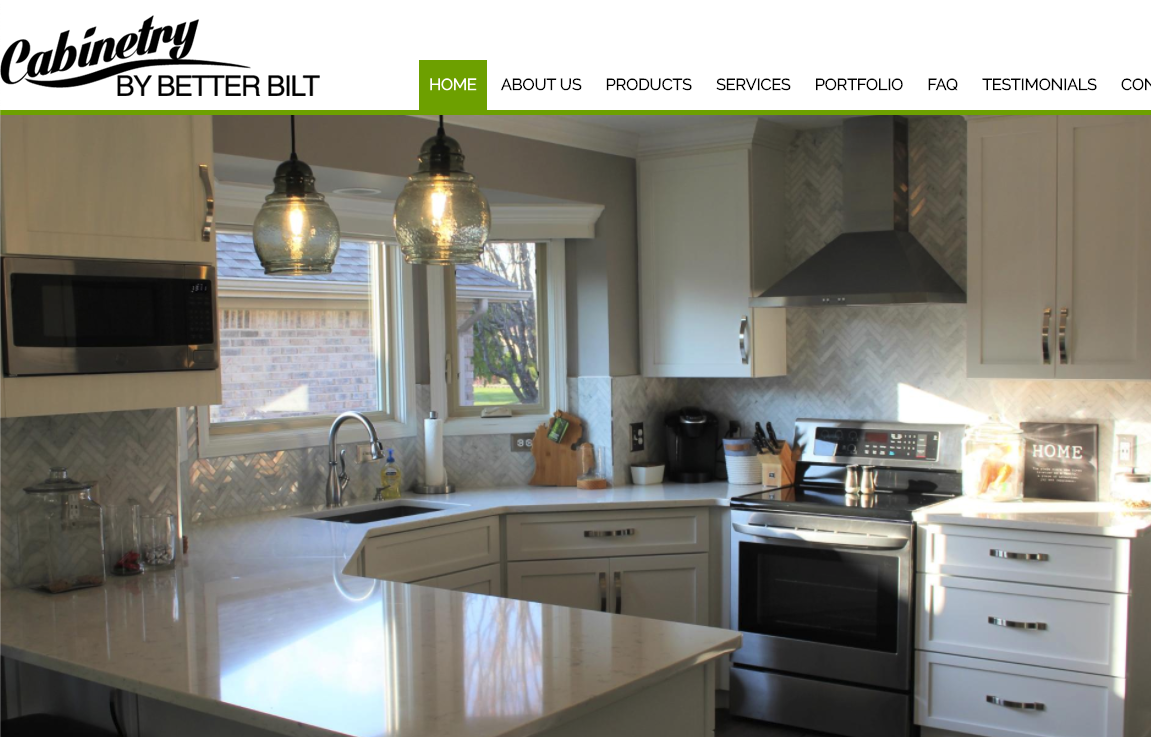 Aldo Valitutti, founder, began learning the intricacies of cabinet making from expert Italian furniture makers while still in his teens. In 1977, Aldo purchased a former tire store/motorcycle shop located in Mt. Clemens in partnership with his mother.
Always tuned into new trends and honing his skills, Aldo became one of the first Detroit area cabinet makers to build the increasingly popular European style frame less cabinets. To accommodate this new activity, he built an addition onto the original building in 1982.
After many years of manufacturing, Better Bilt decided in 1998 to double its showroom space and shift to offering a variety of ready-made cabinets instead of manufacturing only custom cabinets: a move that would offer more custom and cost-effective options to fit any budget.
Interior Designer Andrea Yeip joined Aldo and Lisa in 2012, and continued to work as their top designer and project manager. A graduate of Baker College, with an Associate of Arts in Interior Design, Andrea's eye for color and planning make her a natural fit for her duties in project design. She holds a strong passion for creating the perfect space for each client she works with, and has shown this astute ability time after time. Her thoroughness and organization skills ensure that, not only do her projects run smoothly, but the entire office does as well. It is because of this fact that Andrea's role quickly grew into a management position over the subsequent years.
Interior Designer Devon Moore joined Better Bilt in the summer of 2016. A graduate of Michigan State University, with a Bachelor of Arts in Interior Design, Devon brought with her experience in residential and commercial design. A strong attention to detail and specifications, paired with her knowledge of space planning and manufacturers' offerings, allows Devon to create something new with each project she works on. A solid interpreter of clients' needs and visions, she prides herself on being able to customize a space to meet and exceed all expectations.
In the summer of 2018, after almost 41 years, Aldo and Lisa made the decision to retire from the cabinetry business. Andrea purchased Cabinetry by Better Bilt, and has continued to carry on the legacy that the Valitutti's began.
At Cabinetry By Better Bilt, we believe that we have a talented team of designers, suppliers and craftsmen who will treat your project as if it were their own. We pay attention to every detail, and are involved in every step of the design process, to provide our customers with quality work, complete on time, and within budget. Our team prides themselves on assisting our customers to the best our abilities, before, during, and even after, each project.