28 Apr
BIG JOE'S PIZZA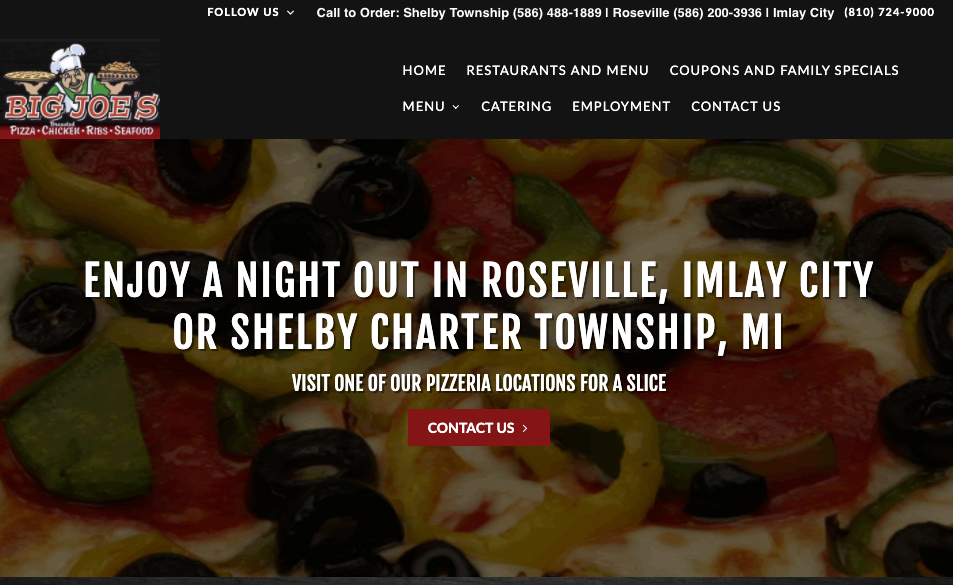 HY SHOULD YOU COME TO BIG JOE'S PIZZA BROASTED CHICKEN RIBS & SEAFOOD?
WE'RE BIGGER AND BETTER
Our pizzeria is unlike others. Other pizza restaurant's "larges" are our mediums. When you get a large pizza from us, you're getting a seriously huge pizza. Our portions are always big.
You'll love the deals we offer. Our weekly specials can feed the whole family. We also offer catering services, so you'll be able to host a party and make sure no one goes hungry.