22 May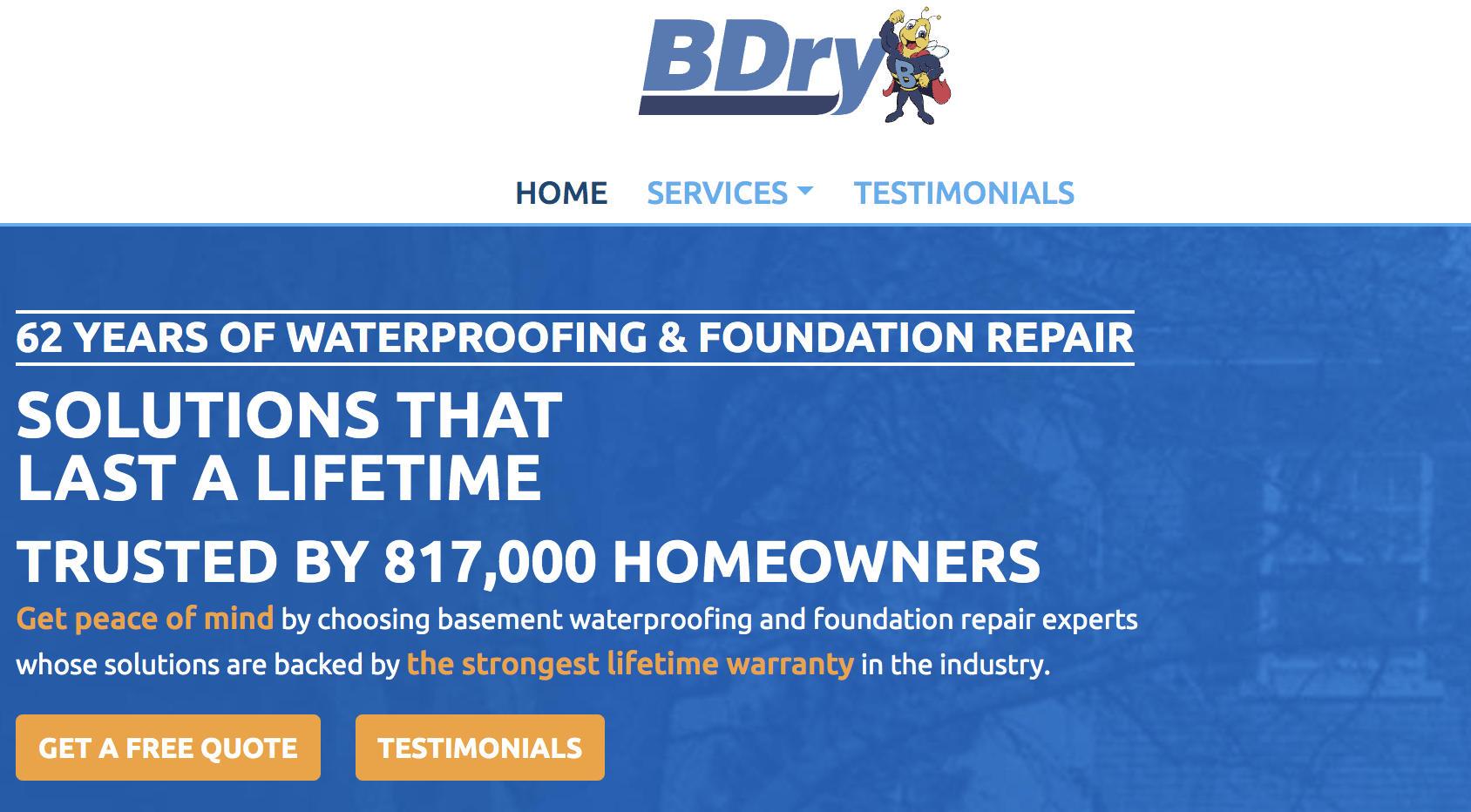 Basement Waterproofing, Crawlspace Waterproofing, Crawlspace Encapsulation & Foundation Repair
Your home's foundation serves a critically important purpose. It's also surprisingly porous. Water can enter through wall cracks and mortar joints, up through cracks in the floor, over the footing, under the footing, and by bleeding and sweating of the walls caused by hydrostatic pressure. If you find standing water in your basement or crawlspace, discover cracks in the foundation, or see that your basement walls are wet, then you have a potential water intrusion problem.
Fortunately, you only have one call to make – to BDry. We are an authority on basement and crawlspace waterproofing and encapsulation, as well as the related disciplines of foundation repair. Since 1958, BDry has been one of the top waterproofing companies in America, a developer of a basement waterproofing system that provide long-lasting protection. The secret behind our longevity in the industry is really no secret at all, just an uncompromising dedication to using some of the best materials, delivering quality craftsmanship, and providing excellent customer service. Plus, at BDry, we back our services with some of the best warranties in the business. Whether you need us to waterproof your basement or crawlspace, encapsulate a dirt crawlspace, perform approved foundation crack repair, or provide any combination of these services, you can count on receiving a quality solution to your problem and that your investment will remain protected far into the future. Our overarching goal is to give you the foundation for a dry home through the installation of a custom-designed waterproofing solution. Since 1958, homeowners have been able to rely on BDry™ for innovative solutions that work, everything from basement and crawlspace waterproofing and encapsulation to the approved repair of foundation problems.