17 Apr
Baker's Acre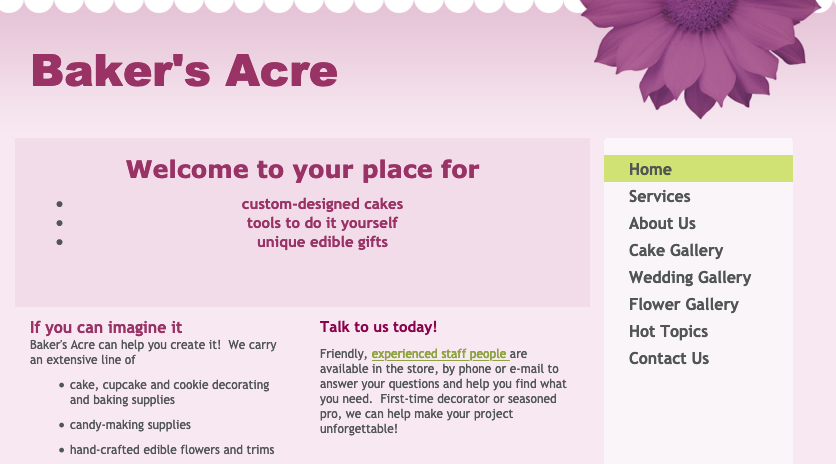 What we do
At Baker's Acre, we take a two-pronged approach to creating edible art. We will design and produce it for you OR we will help you bring your design to life yourself. Either way, our objective is to give you a unique way to celebrate your special occasion.
Baker's Acre specializes in edible decorations made-to-order in our bakery. Dozens of varieties of handmade royal icing and gum paste flowers make even the simplest cake bloom. We also create fondant trims and custom color flow (run sugar). Sorry – no licensed characters! But we do have unique designs for graduations, showers, birthdays and more. Still not what you need? We can computer generate edible pictures and graphics to order. Sorry – no copyrighted images this way either! Call or e-mail us to see how we can add to your creativity.
We stock thousands of cake pans, cake toppers, wedding ornaments, plates, pillars, food colors, candy-making supplies and more. If we don't stock it, we'll try to find it for you. If we can't find it, one of our experts will offer suggestions or brainstorm with you to find a new approach. Whatever it takes, we'll do our best for you.