24 Apr
Awesome Audio-Video Solutions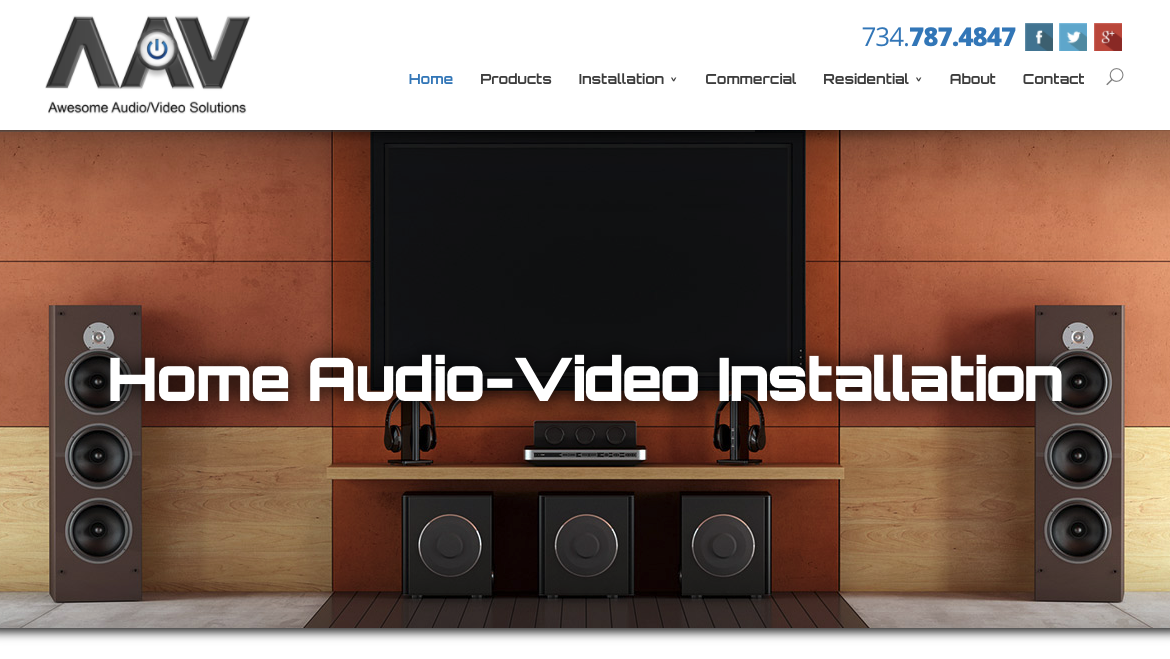 Our name is more than just a word – it's our purpose. Awesome Audio-Video was founded with the single goal of simply being the best audio-video installation service in Michigan. It's a goal we work hard to achieve for every customer, every day.
Awesome Audio-Video founder Tim Sisson learned his trade over the course of more than a dozen years in the home audio-video and security system business with other firms. In the course of his work, he identified a distinct need for a new kind of A-V company: A firm that combined deep product knowledge, systems design expertise, and highly refined installation capabilities. Such a company would be an answer to the "quick and dirty" practices prevalent in the industry, and a resource for consumers frustrated by the low quality of materials and workmanship typically provided elsewhere.
Years of experience had shown Sisson that truly professional A-V installation was hard to come by. Poorly-trained chain store installers typically resorted to cumbersome workarounds when facing installation challenges. This often resulted in poor performance, malfunctioning wiring, or bad placement of screens and speakers. Known as a "wiring Ninja" for his skill in executing clean, professional installations, Sisson was often called upon to repair or redo work performed poorly by others. His company would do things differently.
Awesome Audio-Video employs strictly professional, experienced technicians, and provides them with comprehensive training in Awesome's standards and professional best practices. The result: Expertly-installed, properly-functioning systems – and extraordinarily high levels of customer satisfaction.