13 Apr
Applied Fitness Solutions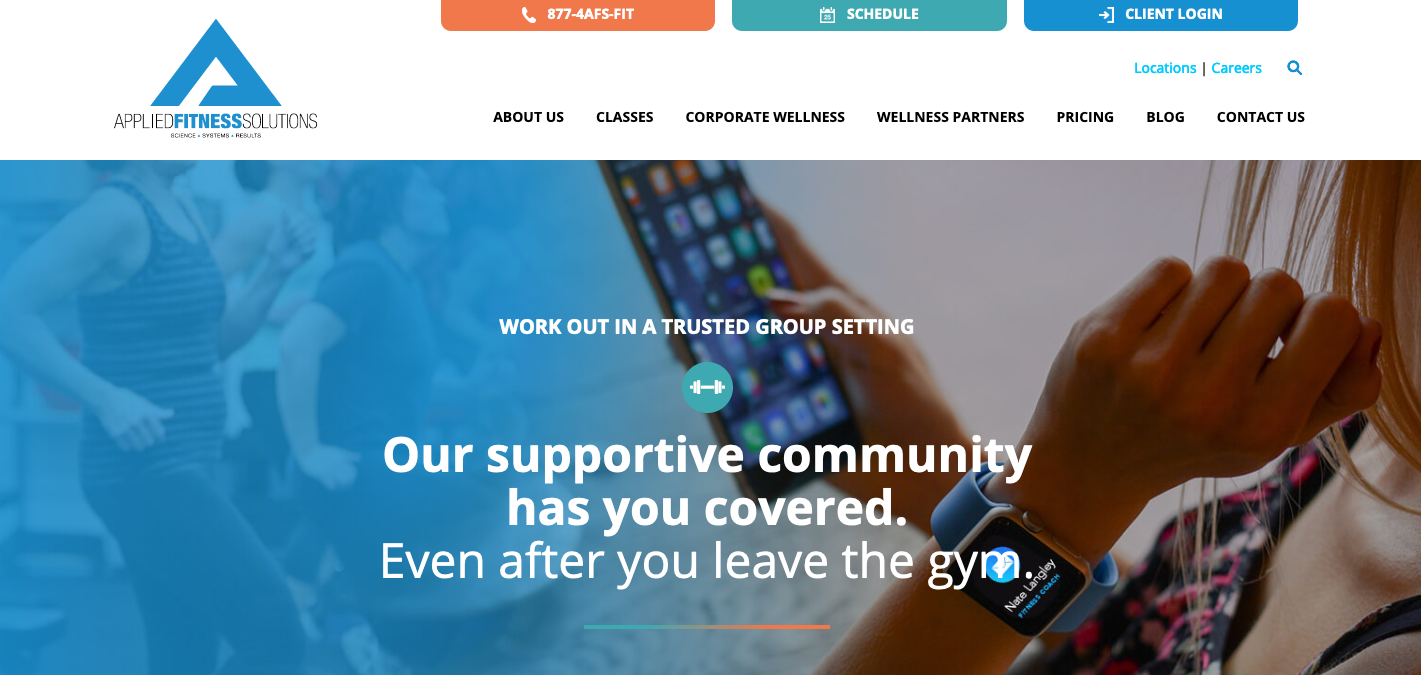 Applied Fitness Solutions started in Ann Arbor, MI in 2007. We had a tiny 3,000 sq. foot facility hidden in a storage complex complete with cement floors and very little equipment. Luckily, we also had an idea! We wanted to bring together the invigorating experience of group exercise classes with the structure and support of having a personal trainer.
How do we do it? We've created a culture of collaboration rooted in caring. What's that mean? It means we put the time and energy into getting to know each and every one of our members and we see them as a whole lot more than a simple fitness goal. When on-boarded at AFS, our team of coaches works side by side with you to both ensure you're attending consistently AND doing the mental work required to change your habits. Here's the truth, all the information you need to be healthier is out there, but it's not being served to you through the lens of YOU! That's what we do. You are so much more than a number on a scale, and we get that-which is why we are more than fitness.
Over the years we've grown from one little storage unit, to a bustling Ann Arbor headquarters, a flourishing second location in Plymouth, and now a brand new 17,000 sq. foot location in Rochester Hills. Our success is and always will be thanks to the relationships we have with our members. We believe that everyone has it in them to make change happen, we're just here to help extract that power.