15 Apr
Allied Eagle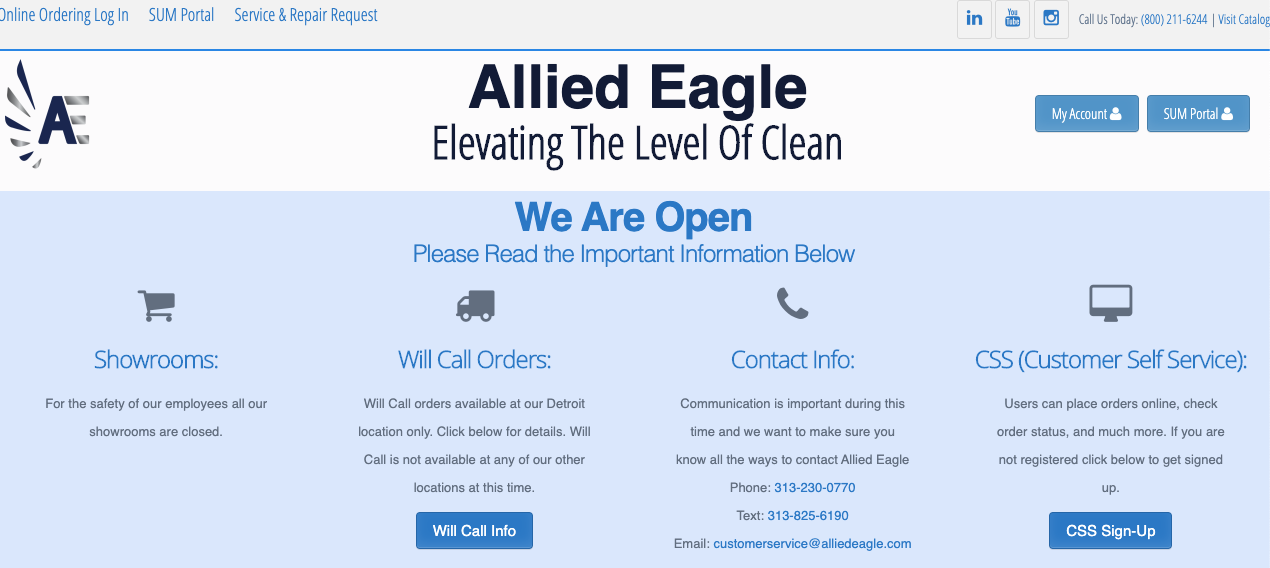 Established in 1948, Allied Eagle is a family owned business that is headquarted in Detroit, MI. Allied Eagle had an early focus primarily on window cleaning. Over time we expanded our boundaries into the janitorial distribution industry.
Allied Eagle envisioned building the company the right way – through hard work, forming long-standing personal relationships, maintaining a family atmosphere, and providing quality services and products. Over the years, Allied has grown and prospered as this vision has come to fruitition. Having outgrown our former home, Allied relocated in 2004 to our current 40,000 square foot warehouse and office facility.
We are distributor's of quality Janitorial Supplies and Cleaning Equipment. We have been in the distribution business over 50 years with the experience to offer efficient and cost effective solutions for all of your maintenance challenges.