13 Apr
Aggressive Auto Performance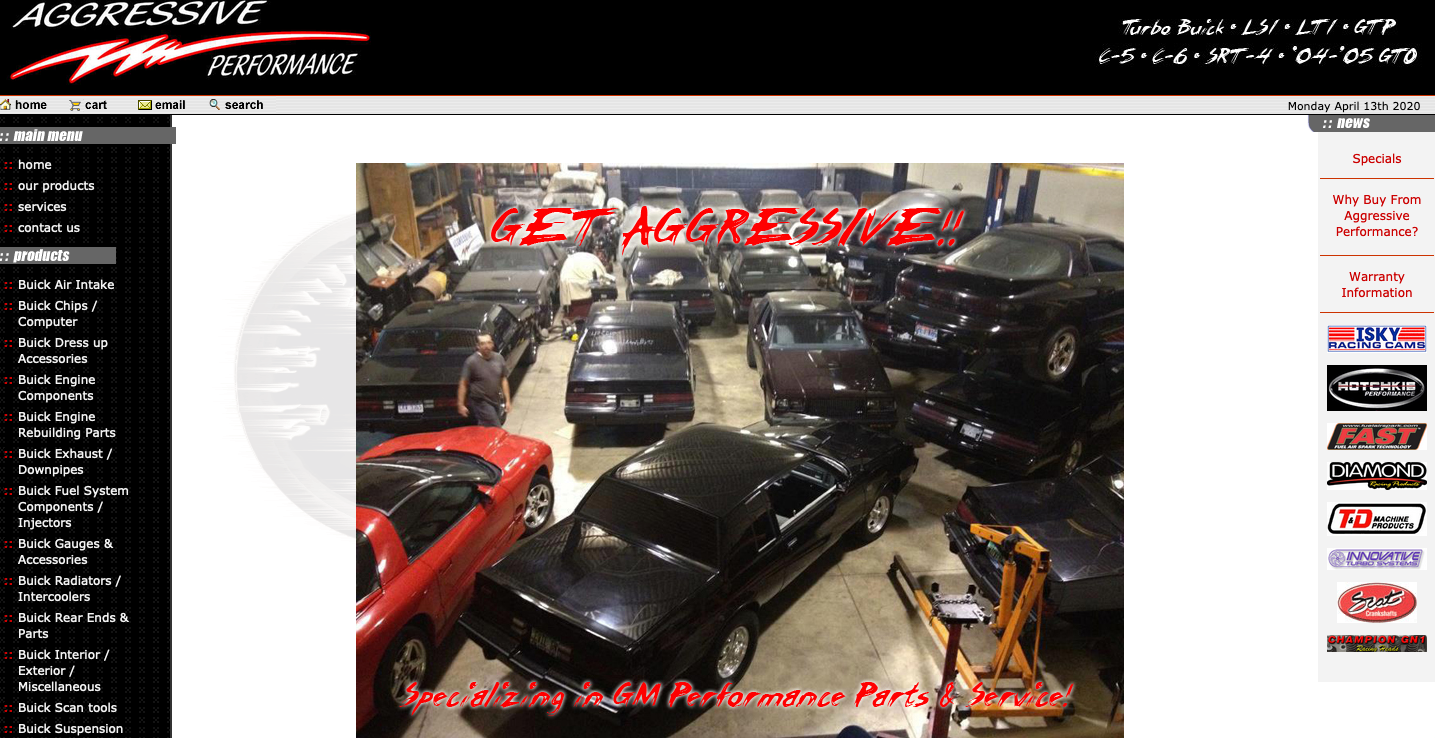 FIRST in Performance
Our philosophy in designing these systems is simple: Build them for performance, keeping in mind the typical aftermarket goodies commonly installed on vehicles, such as wider tires, headers, suspension mods, etc. and build them large. We were the first company to go into production with 3″ dual systems and the first with 3.5″ systems.
* FIRST in Quality
As far as quality goes, all of our pipes are bent on CNC mandrel bending machines. This assures consistent quality and uniformity of bends which helps make your job of installing easier. Mandrel bending simply means there are no kinks in the bends. They are round all the way. We also use a heavy gauge aluminized tubing for long lasting service. All of our clamps are zinc coated except in a few instances where the clamps furnished might be aluminized or stainless. Also, all nuts, bolts & washers are stainless.
* GUARANTEE
A guarantee that is hard to beat! We guarantee the fit as long as there are no complications arising from Header Alignment.
* FIRST in Service
There are many indications to this being a true statement. First, as you surf this site, you see that it is very detailed. No other company that sells any kind of exhaust systems goes to this trouble. We do so because we want you to be informed about the product you are interested in.
When you call us for further info or just to discuss a product, you will find us very willing to help. All of our sales associates are capable of answering most questions and if they can't, they know to ask someone here that does know. We don't just "make up an answer" hoping to satisfy you.
When you receive the product, there will be a set of installation instructions. In those instructions, we encourage you to call us if you have any questions or problems. We have installed these systems on vehicles ourselves, so we KNOW what is involved and can help. We also have made several different pieces that can help in difficult installations. No other company does this, they just tell you that you're on your own. In other words, our service after the sale is part of the sale also. This is how we would want to be treated also, so it is only natural to treat others the same.