06 May
A Dream Limousine & Sedan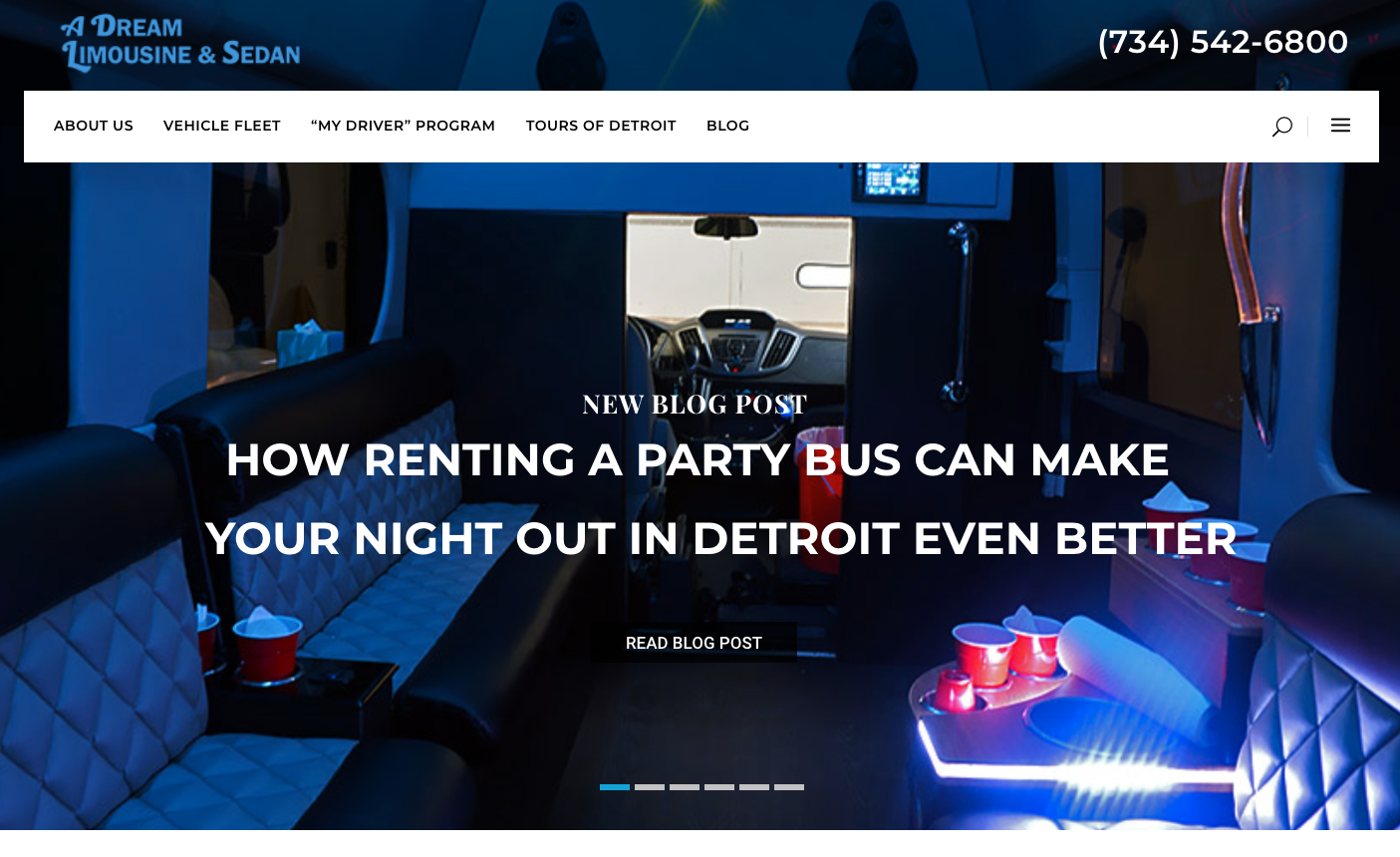 METRO DETROIT'S MOST TRUSTED LUXURY TRANSPORTATION
A Dream Limousine and Sedan has been in business for over 18 years and have grown to be one the most trusted sources of luxury transportation in and around metro Detroit.
Unique Programs Tailored to Your Needs
Because we have paid close attention to our clients needs over the past decade, we have been able to tailor some pretty unique programs that are geared toward the client, and making their experience with us A Dream from the initial contact. We are committed to making your event a truly memorable one.
Professional and Safe Transportation
All of our vehicles are registered and safety inspected annually by the State Of Michigan and are licensed and insured as mandated by the State. Our drivers are certified and monitored by the State 24 hours a day as well. We maintain the highest standards with respect to our vehicles and drivers to ensure the best service to our valued clients. We were profiled on Local 4 WDIV news helping people learn what to look for in a limo company.